Homework - General
Times Tables Rock Stars
Each week you will be completing regular times tables practice. It is important that you do this little and often. You will be set a certain number of levels to complete each week, which can be found in the maths homework section of your Learning Journey.
Click here to read about Times Tables Rock Stars.
Mathletics Summer Challenge
Over the summer holiday, we have planned for you to access a Maths online program called Mathletics. Each of you have received a unique code to use that you have stuck into your Learning Journey. There are plenty of fun games and activities for you to complete linked to maths. try to complete as much as you can over the holiday as this will help you on your return to school in September.
Click here to find out more about Mathletics and instructions of how to log on.
Reading Homework Information:
All children at HGJS are expected to read each day - you must record your reading in your Learning Journey. Every Friday you will be given a piece of reading comprehension homework. This needs to be completed by the following Thursday.
Click here to read about Reading Eggspress.
Arithmetic and Bar Model Homework Information:
Each week you will be set some arithmetic style questions to be completed in your homework book by the following Tuesday. Every Friday your maths teacher will share with you a problem that can be solved using a bar model. You will have a similar question to solve at home using your new bar model skills.
MyMaths Homework Information:
During a maths lesson your teacher may decide that a little more practise is needed on a particular skill or method - MyMaths activities will be set when this is the case and your maths teacher will explain what to do and when it should be completed by. The homework task will be written in your Learning Journey.
Please work onlin
e and remember to check out (on the left hand side of the page) after you have completed your tasks.
The details to log in to the site are:
username: hallgreen1
password: angles84
You then need to enter your own personal username and password to log in to 'my portal' and access your task.
Make sure you ask your teacher for help if you are unsure about any of the homework tasks you have been set.
Additional Resources:
Britannica
You can access the school's Britannica page by clicking here.
The login is HGJS followed by your surname (without a space). For example - HGJSKhan
Homework - Current
Friday 20th May
Reading - This week your child has been set a task on Reading Eggs.

Mathletics - log in and complete this week's tasks.
Bar Model - Click here
Jubilee Celebration Homework - on Thursday we will be creating a world map to show where our families lived in the 1950s. We just need a city, country or region to help create our map.
Times Tables Rock Stars - your child has been given the login details to this online resource.
Mrs Goodman's reading group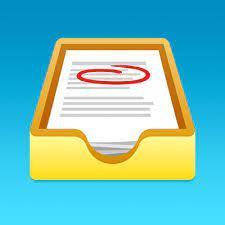 Over the weekend try logging into the website showbie.
If you are using a smart phone or tablet, you can download the app to use instead. The app logo is shown above.
Your device needs to have a microphone and a camera to complete our tasks. In your learning journey you have your QR code to log in with.
If you are unable to use your QR code on your device, please see Mrs Goodman on Monday so that we can give you a username and password instead.